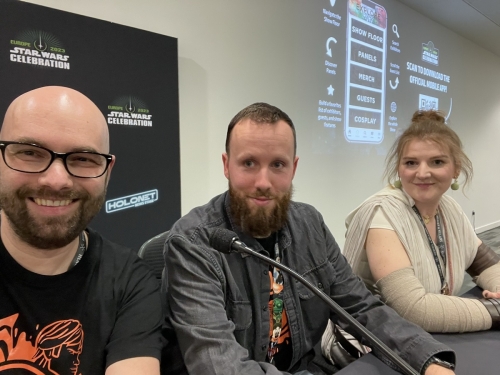 De Star Wars Podcast is de Nederlandstalige podcast.... je snapt 'm wel ;). Presentatie afwisselend door Marc de Groot, Quinten Jongerling,
Bas van Dun, Kimberley van Beek en Gerard Abbring.
Kijk ook op zondagavond (meestal)
Live op YouTube
mee naar de opname van de show. Wekelijks bespreken we de nieuwste aflevering van series als Andor,
The Bad Batch
, The Mandalorian en meer.
Luister naar de Nederlandstalige Star Wars Podcast. Je vindt onze podcast o.a. via Apple Podcasts, Google Podcasts en Spotify.